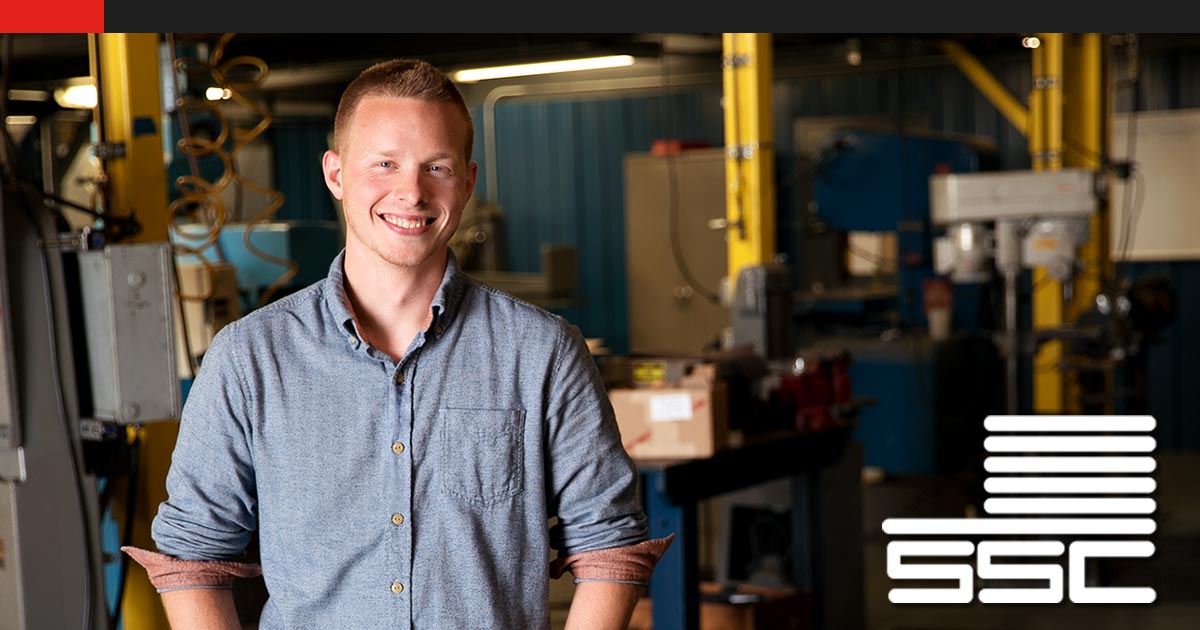 Over the years, SSC has focused on quality. That includes everything from our manufactured springs to our customer service. This idea formed with Clarence Veigel and has continued through 4 generations of leadership as a core value for SSC. Our incredible sales staff is eager to answer your most challenging questions about engineering springs or the products we sell. Every single one of us stand behind the product we provide, including SSC as a brand. We strive to make all your interactions with us a positive and quality experience.
Quality is also about our relationship with you. It's about finding ways to help you make your day a little easier. That's why we made our Solutions Education platform free to use on our website. We've enhanced everything you like about it, then made it even easier for you to track progress of your team.
Our talented team of designers and developers have converted my Great-Grandfather's original torsion spring rate book into a new, easy-to-use mobile app called SSC Spring Engineering. This app allows you to engineer and convert springs, compare drums and much more on-the-go. Now, you can also download our new SSC Resources app. Search products to see their information including safety sheets, additional images, videos and full product descriptions. Both apps are available to you for free!
The most important aspect of quality is listening to you, our customers. Without you, our industry is nothing. Your daily experience with products, training and service is the last piece we need as a supplier to round out our industry knowledge. So, we want to hear feedback on products you'd like to use or what products are not meeting the highest standards.
Because of this, we've also enhanced our website to allow you to rate and comment on products you've recently purchased. We have a survey at the end of each order asking about your overall experience with SSC and we encourage our customers to rate us on Google, facebook and other customer feedback platforms.
Hearing from you, makes us better. After all, service is first in our name.
Matt McAlear, CEO
Service Spring Corporation