DASMA Color Codes for Garage Door Springs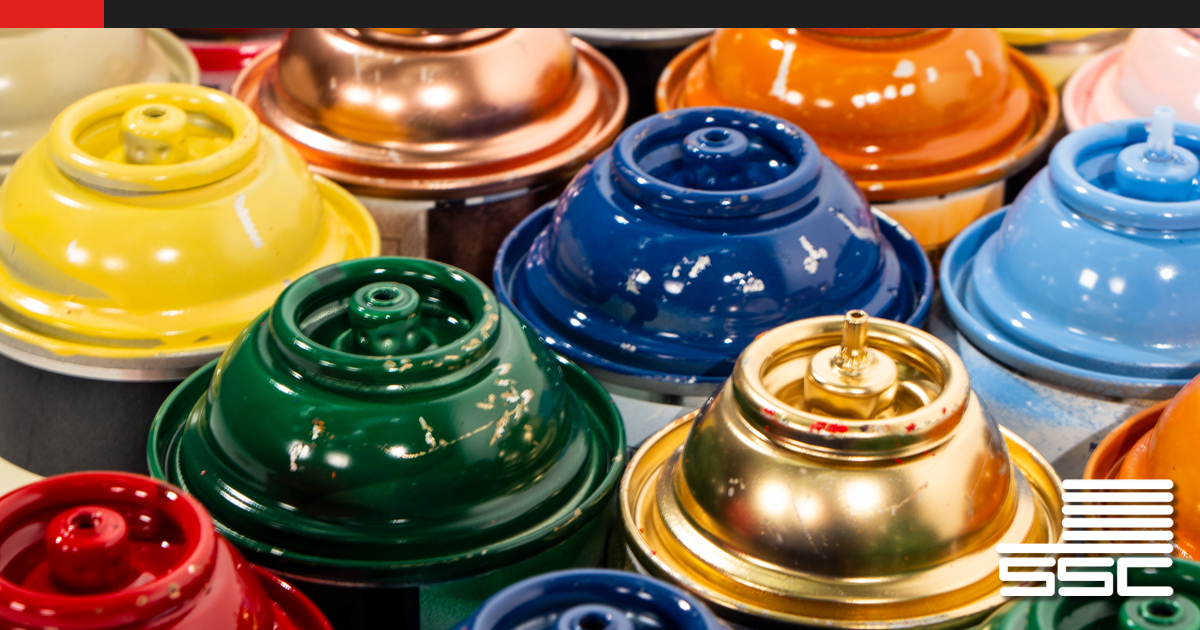 When you look closely at garage door torsion or extension springs, you've likely noticed the colorful paint that is used to differentiate springs in the overhead door industry. DASMA (Door & Access Systems Manufacturers Association) has created the industry standard for color coding springs.
To help you understand the DASMA color codes, here's what you need to know:
What kind of garage door spring do you have?
The first step in figuring out what the spring color coding means is to know the type of garage door spring. The majority of garage doors use torsion springs, a wound spring that when twisted will exert torque to help lift the garage door. These springs are generally installed above a garage door. Used less often, extension springs create energy through a pulling force. Extension springs are generally installed on the sides of garage doors.
DASMA Color Codes Chart for Garage Door Torsion Springs
Torsion springs will generally have two different colors. First, each spring will be marked with red or black. Red springs are 'right-wound springs' while black springs are 'left-wound springs'. The other color on the torsion spring is the DASMA color. The color signifies the wire size or wire gauge. Color does not signify which side of the door the spring is installed on.
Pro Tip: Always confirm the wire size of a torsion spring using a spring wire gauge, pocket wire gauge or the wire size formula. Click here to learn how to find the wire size of a torsion spring.
DASMA Color Codes Chart for Garage Door Extension Springs
The color-coding of an extension spring refers to the garage door weight that two extension springs are capable of lifting. So, for example, a green extension spring would be capable of lifting 20#, 120#, or 220#. Because there are only 10 unique colors, the colors repeat for lightweight or extra heavy garage doors.
Pro Tip: When ordering garage door extension springs, make sure to specify the weight/pull of the spring you need as well as the color. This will help to eliminate a misunderstanding of weight capacity since the color code is repeated. For example, say White, 110# Extension Spring)
Trust SSC for your Torsion and Extension Springs
At SSC, we can manufacture the right size torsion or extension spring for new garage doors or for replacement. Our torsion and extension springs are proudly American Made using high-quality oil-tempered, galvanized or square wire.
If you'd like additional support in determining the wire size or pull of the garage door springs you need, give our expert sales team a call. Contact us with the basic information of your project and we'll engineer a spring that fits your needs.
Safety Disclaimer: In order to see all procedures completely, there may be safety measures that are not taken by our actors. Be sure to follow any and all proper safety requirements and refer to your manufacturer's installation manual for details. Your health and safety is the #1 concern. Failure to understand/follow the recommendations in the course could result in property damage, personal injury or death. While all efforts are made to provide accurate information and guidance, it is impossible to predict all door circumstances. Accordingly, the user agrees that the user of this video; products and information contained herein are at your own risk. In no event shall Service Spring be liable for any property damage, personal injury/death, or any other loss or damage that may result from your use of the information and products provided on this video. All information contained within this site is provided "as-is" without warranty expressed or implied. User assumes all responsibility/risk for use of information and products purchased. If you have any doubts about your ability to perform the work safely, we recommend you contact another door professional to complete your repair.