SSC Launches New Territories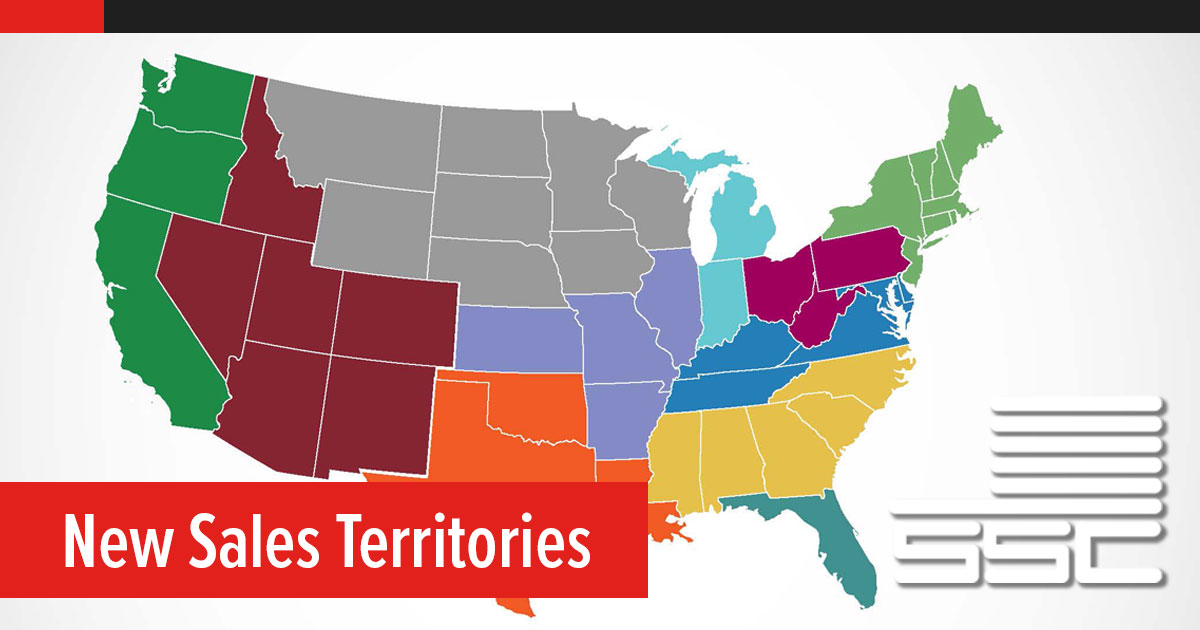 At SSC we are always looking for ways to improve our high-quality customer service. Recently SSC's territories have been changed to better serve our customer base. By expanding our reach and refocusing, we are taking greater strides towards making our services more universally accessible. We are determined to meet all your spring and garage door needs, and this is just one step towards achieving that goal. Below you will find all the details on the changes.
*New* Account Manager Territories
One of the changes we have made is to our territories with newly assigned account managers. These managers will help customers navigate current promotions, work on solutions to any problems, but mostly, ensuring an industry leading level of support.  Look at our new territory map below you will see familiar faces and some new. Reach out and say hi to your account manager and see how they can help you.
Service Center Sales Specialists & SSC Service Centers
SSC offers service center locations throughout the US. To provide an additional level of unequaled customer experience, each one of our Service Center locations is staffed with professionally trained Sales Specialists.  These team members will oversee working with local accounts by providing excellent customer experience and additional support for our products and services. See our location map below and stop in to get all your garage door springs and hardware today. We stock a wide variety of standard torsion springs ready to install and the hardware you need to provide top notch garage door service for your customers.