Solutions to Offer Homeowners for Low Headroom Garage Doors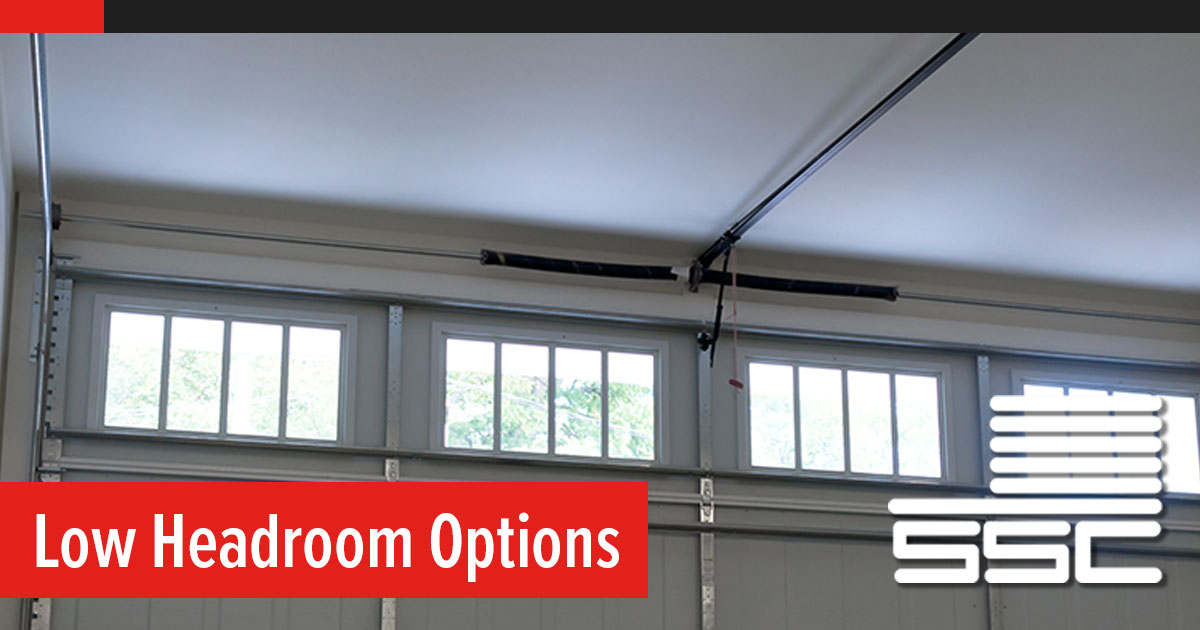 If you are working on a garage door job on an older home or home with living space above, you have probably come across low headroom garage doors. What options are available for a garage door opener in low-headroom situations? In this article, we look at opener options for low headroom and other options if those openers do not work for the job.
Wall-Mount (Jackshaft) Garage Door Openers
Wall-mount (jackshaft) openers are a more straightforward solution if space is available to mount the opener to the garage door. Wall Mount openers have the least amount of headroom requirements with a minimum of 3" of clearance. The challenge for wall-mount openers is the space needed to the side of the garage door to mount the opener. The space required is generally 8".
Wall-mount openers attach directly to the torsion spring shaft removing the need for a chain or belt track that typically requires a minimum of 12 inches. In addition, modifying a garage door to a wall-mount opener frees up space above the garage door that can be used as storage by the homeowner. See our selection of wall-mount openers on our website.
Low Headroom Hardware Options
While wall mount openers are one of the preferred methods in low headroom situations due to the quick installation process, there are other options for the homeowner. You can recommend to the homeowner different garage door hardware options where you can install a traditional garage door opener in as low as 4 ½" of clearance. SSC offers multiple hardware options for low headroom. Learn more about the different low headroom options in our 5 Low Headroom Options Blog.
Safety Disclaimer: In order to see all procedures completely, there may be safety measures that are not taken by our actors. Be sure to follow any and all proper safety requirements and refer to your manufacturer's installation manual for details. Your health and safety is the #1 concern. Failure to understand/follow the recommendations in the course could result in property damage, personal injury or death. While all efforts are made to provide accurate information and guidance, it is impossible to predict all door circumstances. Accordingly, the user agrees that the user of this video; products and information contained herein are at your own risk. In no event shall Service Spring be liable for any property damage, personal injury/death, or any other loss or damage that may result from your use of the information and products provided on this video. All information contained within this site is provided "as-is" without warranty expressed or implied. User assumes all responsibility/risk for use of information and products purchased. If you have any doubts about your ability to perform the work safely, we recommend you contact another door professional to complete your repair.