Quick Guide: How to repair an unbalanced extension spring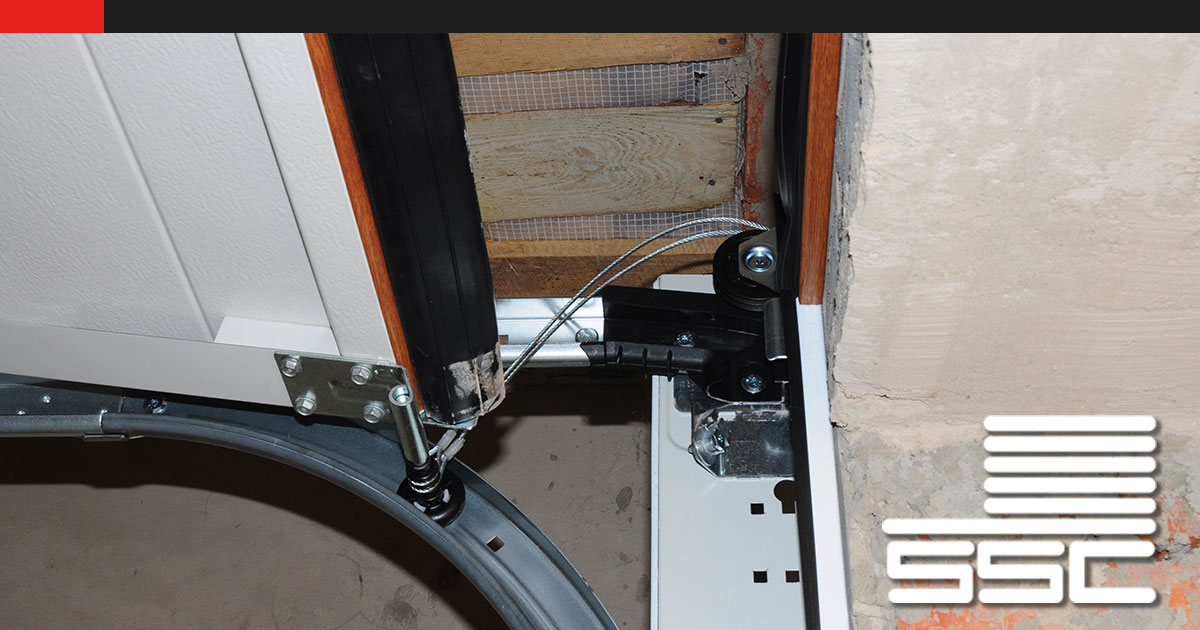 This quick guide is brought to you by Solution Education, our free, online education series offered to all our customers. In this guide we will cover the safest way to repair an unbalanced extension spring due to a broken or unbalanced cable. We hope this guide helps you be a better installer and provides exceptional service to your customers.
COMMON CAUSES OF AN UNBALANCED DOOR
Closing the door down on something such as a bicycle
One or more broken cables
Something is caught in the track
First, confirm that there is an issue. The easiest way to do this is to close the door and check if the area around the door shows any gaps. This is a sign of an unbalanced garage door.
In order to safely fix an extension spring door, you will want to work on the door when it's fully open. If the door is closed upon arrival, disconnect from the opener and slowly open the door manually to reach the fully open position. When the door is fully open, the tension of the springs is at its least powerful state.
Next, place vise grips under the bottom roller to prevent the door from rolling down.
We will now need to take the tension off the springs by releasing the cables. To do this, carefully release the "S-Hooks" from the front of the track.
Once you have released the tension, you will now be able make any repairs to pulleys, worn or broken cables or broken extension springs.
With the repair complete, be sure to put the cables back in place and the tension back on the springs.
Now, run the door manually a few times to ensure the door is balanced, everything is working in the assembly, and nothing is caught in the tracks.
If everything worked smoothly, reconnect the opener and do a few test runs.
A few helpful tips to remember while working:
Always recommend preventative maintenance to the customer at least twice a year: once before both cold and hot weather seasons. This is a great opportunity for you to offer a recurring, preventative maintenance plan.
During your repair, it is a best practice to do a full inspection, lubricate any moving parts, and recommend or replace any worn parts.
After you have completed repairs, be sure to talk with the customer about extra remotes or other accessories available.
Always recommend and sell cables and springs in pairs. This will help save the customer additional charges in the future.
To watch the full video and other helpful videos be sure to check out our Solutions Education library.
Safety Disclaimer: In order to see all procedures completely, there may be safety measures that are not taken by our actors. Be sure to follow any and all proper safety requirements and refer to your manufacturer's installation manual for details. Your health and safety is the #1 concern. Failure to understand/follow the recommendations in the course could result in property damage, personal injury or death. While all efforts are made to provide accurate information and guidance, it is impossible to predict all door circumstances. Accordingly, the user agrees that the user of this video; products and information contained herein are at your own risk. In no event shall Service Spring be liable for any property damage, personal injury/death, or any other loss or damage that may result from your use of the information and products provided on this video. All information contained within this site is provided "as-is" without warranty expressed or implied. User assumes all responsibility/risk for use of information and products purchased. If you have any doubts about your ability to perform the work safely, we recommend you contact another door professional to complete your repair.