Guide: Garage Door Weather Seal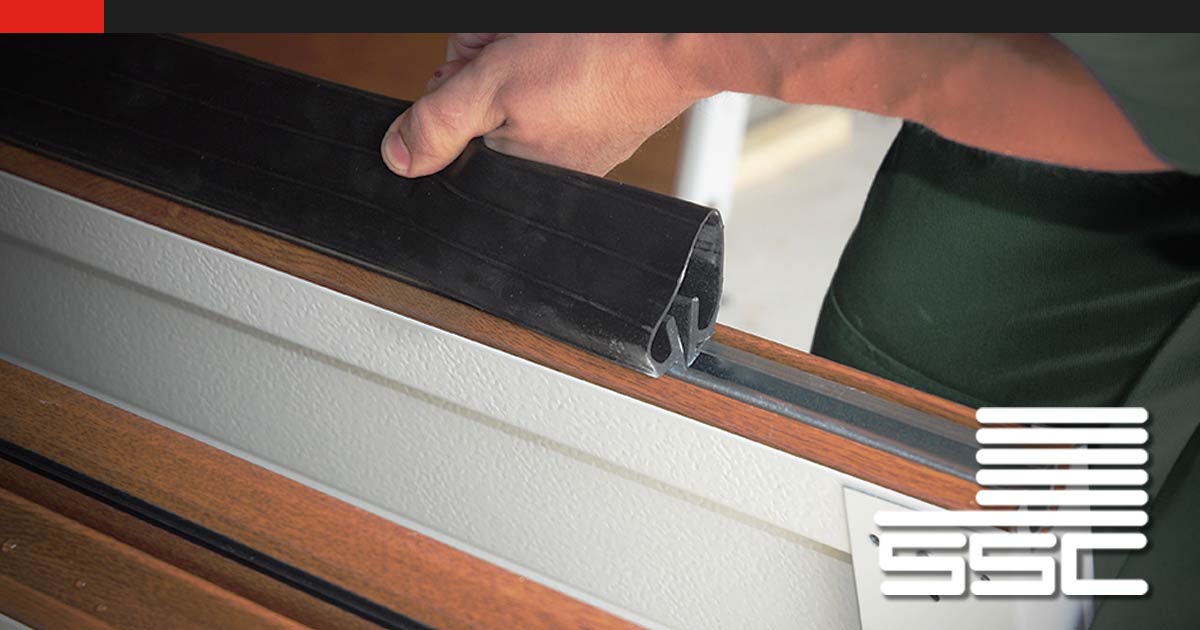 Garage door weather seal is one of the most important parts of a garage door. So much so, that it can seem overwhelming with all the different options available. In this article we touch on the options and tips for each.
7 Garage Door Weather Seal Options
For a garage door, there are various seal types, many of which have different designs for certain applications. Below, we go over each, the different designs and the best case uses.
Bottom seal – Shop Bottom Seal
Top caps & seals – Shop Top Caps & Seals
Door stops – Shop Door Stops
Threshold seal – Shop Threshold Seals
Brush seal – Shop Brush Seals
Reverse angle mount seal – Shop Reverse Angle Mount Seal
Panel weatherstripping
Bottom Seal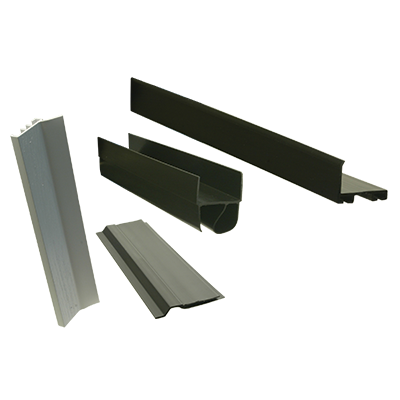 Bottom seal is one of the most common weather seals for a garage door, along with door stop seals (which we will cover next). Where bottom seal can be tricky is with the many design options available and the best use for each. To begin, let us look at the different design options.
J-Type: garage door bottom seal seal j-type are J-shaped rubber seals used with single track retainers. When the door is closed the seal will form two J letter shapes.
Beaded: T-shaped seals used in double channel retainers that have circular grooves.
T-Type: Form a t-shape on both sides and are like beaded seals and used in double channel retainers.
Bulb: Single track retainer seals that are circular in shape and used in applications where the surface is uneven.
Top Caps & Seals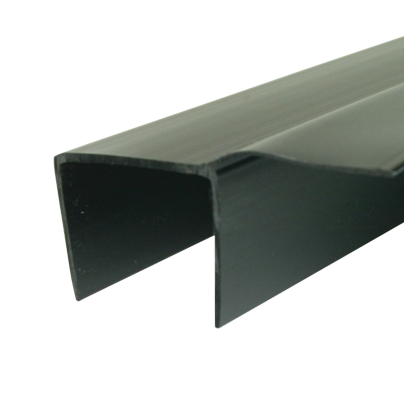 Top seals are a valuable addition for sealing a garage door. They attach to the top of the garage door and seal to the top of the header when the door is closed. When used in conjunction with a door stop seal, they provide extra protection to seal out the elements.
Door Stop Seals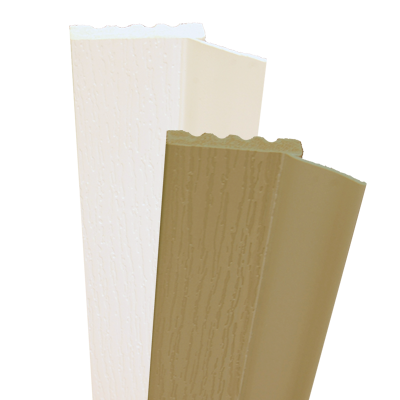 Door stops serve two purposes. One, they seal the sides and tops of the door from outside elements. Two, they add a clean, finished look to the garage door. Door stops are available in variety of colors to match the garage door or compliment the exterior trim of a home.
PRO TIP: When installing, begin with the top seal and then the sides. When the garage door closes, it will provide a proper seal for the door.
Threshold Seals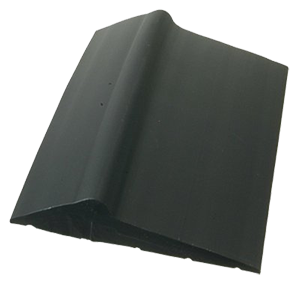 Threshold garage door seals attach directly to the concrete of the garage floor. Common examples of threshold seal use are: you notice the garage is getting water in when it rains and two, when the door is closed, you still see light shining through the bottom. Threshold seal is attached to the concrete using adhesive.
(Insert image of Threshold Seal)
Brush Seals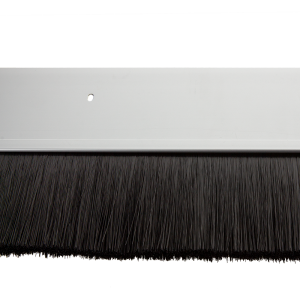 Brush seals are made up of a metal retainer with an exchangeable brush insert. Both the retainer and brush can vary in size depending on the gap being covered. Brush seals are commonly used in commercial/industrial settings. They can be found on the bottom of doors that have high friction, such as rotating doors and on corrugated, rolling steel doors where a standard door seal does not work effectively.
(Insert image of brush seal)
Reverse Angle Mount Seal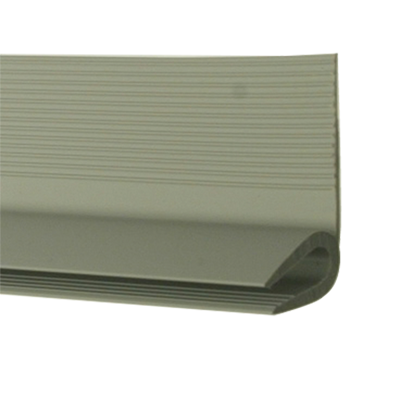 Reverse angle mount seal is a common weather seal in industrial settings or metal buildings. The seal attaches to the reverse angle used to mount garage door track.
PRO TIP: When installing angle seal double check that the angle of the seal is pointing in towards the building.
Panel Weatherstripping
Panel weatherstripping is a V-shaped seal that is used to seal between garage door panels of typically older, wood garage doors that do not interlock or have grooves that come together when closed. The weatherstripping is a self-adhesive that is placed between the panels of the door. Many modern garage doors today have interlocking panels that do not require the need for panel weatherstripping.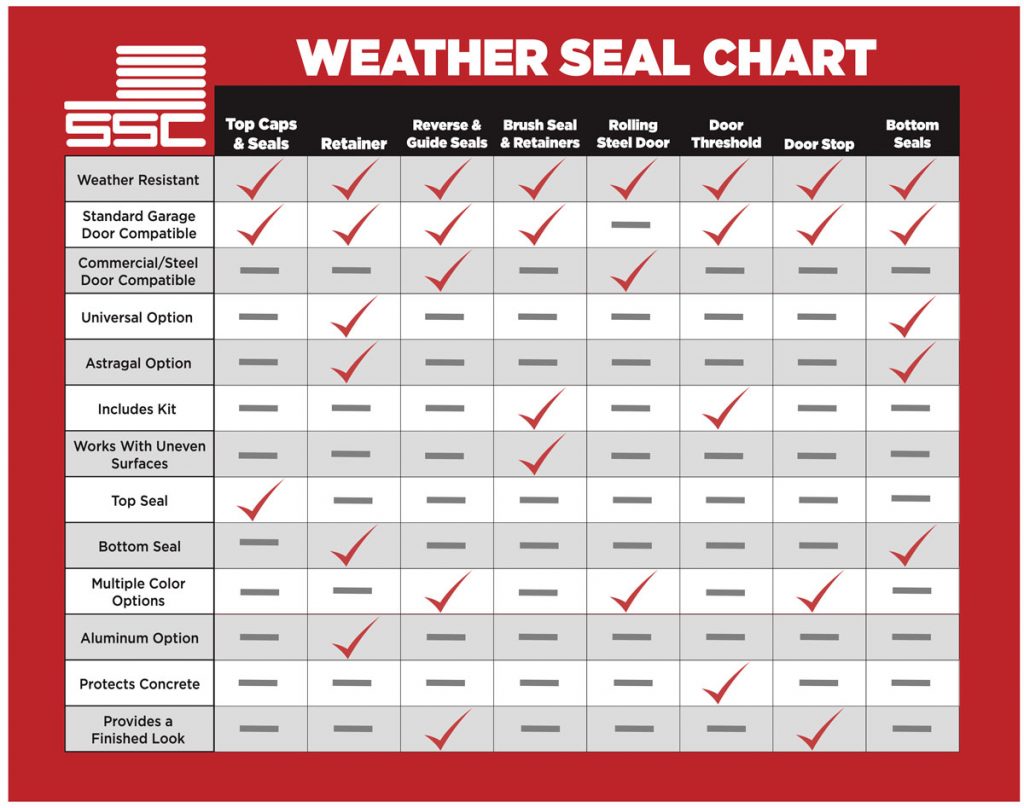 Safety Disclaimer: In order to see all procedures completely, there may be safety measures that are not taken by our actors. Be sure to follow any and all proper safety requirements and refer to your manufacturer's installation manual for details. Your health and safety is the #1 concern. Failure to understand/follow the recommendations in the course could result in property damage, personal injury or death. While all efforts are made to provide accurate information and guidance, it is impossible to predict all door circumstances. Accordingly, the user agrees that the user of this video; products and information contained herein are at your own risk. In no event shall Service Spring be liable for any property damage, personal injury/death, or any other loss or damage that may result from your use of the information and products provided on this video. All information contained within this site is provided "as-is" without warranty expressed or implied. User assumes all responsibility/risk for use of information and products purchased. If you have any doubts about your ability to perform the work safely, we recommend you contact another door professional to complete your repair.