Garage Door Spring Wire Types Guide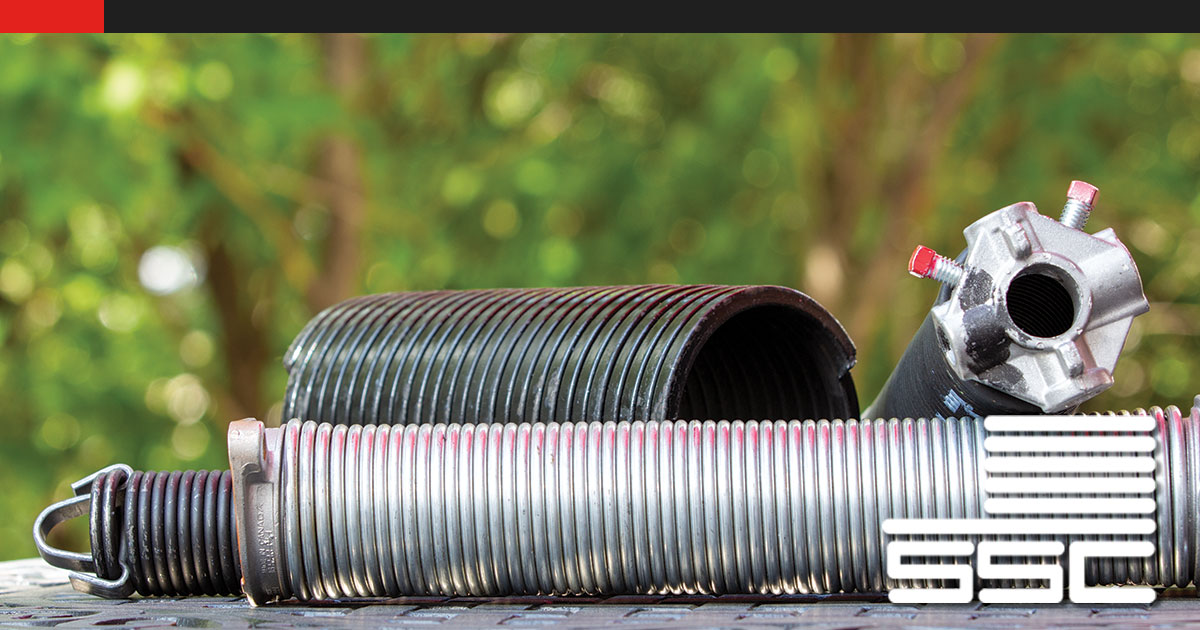 At Service Spring Corp it is our goal to help you provide the best service and value to your customers. That is why we have put together this simple guide for understanding the different types of garage door springs and the purpose of each. In this guide we will look at 4 types of spring wire: oil tempered, hard drawn, galvanized and square.
Oil Tempered Springs
Oil tempered wire is the most popular wire and has been used for decades to manufacture torsion and extension garage door springs. Oil tempered wire uses a high carbon steel rod that goes through a special heat treatment process to give it the ideal properties for garage door springs. There are two types of oil tempered wire: Class 1 and Class 2. The garage door industry uses Class 2 which has a higher tinsel range. A tinsel range is the strength for each wire size (diameter) which follows the ATSM standards due to the oil coating on the springs, this type of spring installation can get messy and that is why you will see many installers opt for a coated finish.
Hard Drawn Springs
Hard drawn springs go through a similar process as oil tempered springs, but with fewer steps and no heat (known as a cold drawn process). They are pulled through progressive dyes until they reach the desired diameter. Many of the extension springs used today are hard-drawn springs.
Galvanized Springs
Galvanized springs were introduced to the garage door industry in the mid-1980s. Galvanized springs go through a process where a zinc coating is applied to the surface. They are manufactured from hard-drawn wire. Due to the zinc coating on the springs, they are a better choice when in corrosive environments.
Square Wire Springs
Square wire is used in the manufacturing of garage door torsion springs and allows for greater energy storage in a smaller area. Square wire is used when the following needs arise:
Shaft space is limited
Rolling steel doors
Alternative for duplex springs
Alternative for multiple shaft setups
High-speed rollup doors with more than 100,000 cycle life
We hope this guide helps you to have a better understanding of the different types of wire used in the garage door industry and their purposes.
Looking for more resources to help you in the field? Check out our Solutions Education program that is free to dealers and installers.
Pro Tip: At Service Spring we offer powder coated springs in a variety of colors. A unique upsell opportunity and adds an extra layer of protection. Check them out and order some today.