4 Additional Areas That Can Affect the Balance of a Garage Door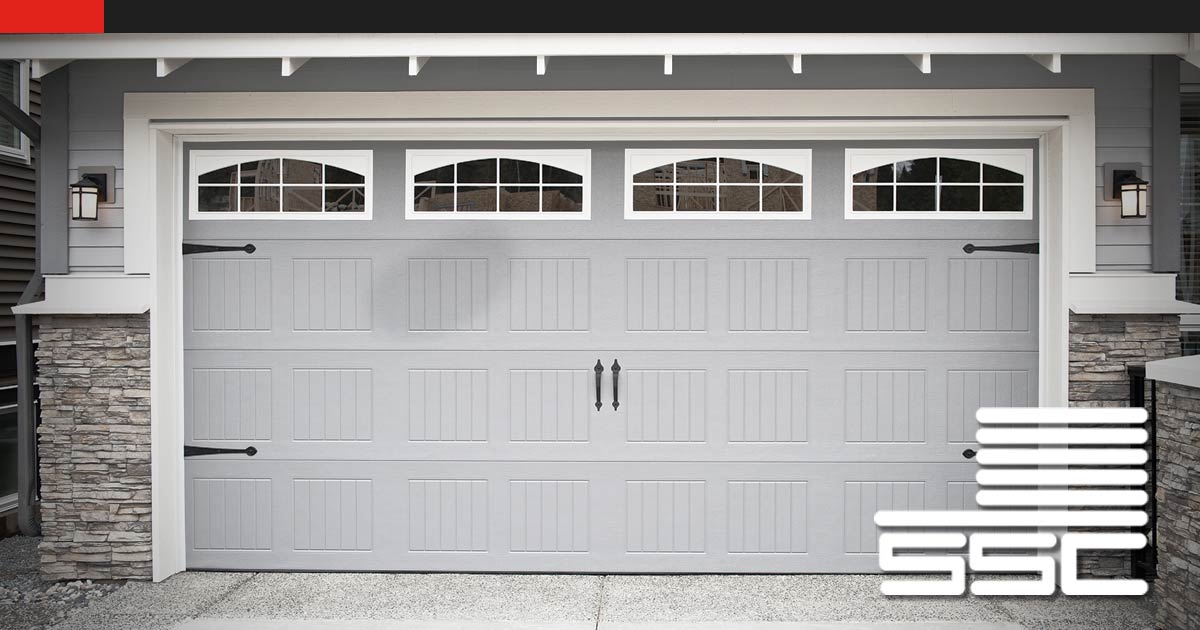 Damaged Track
Damaged garage door tracks can be quite common as they must handle a lot of movement and heavy panels. It is natural that tracks can wear or even break.. These damaged tracks can cause significant stress on the rest of your garage doors parts and can end up damaging them as well. If you notice a problem with the track, get it replaced as soon as possible.  Damaged track can cause physical injury or more money down the line.
Garage door tracks keep the door in line and level and act as a general guide for garage door operation, therefore, the tracks must be straight and even on both sides. If the track becomes ajar, it can slow and stunt the movement of the door. If the tracks are bent, squeaking can be heard when the rollers travel through the problem areas.
Broken Rollers
Garage door rollers are meant to move along the track smoothly and evenly. If the rollers are damaged, this could cause them to move unevenly through the track and possibly  even come off the track itself.. Pressure and natural wear can erode rollers and cause them to wrap or break so make sure to check them on a regular basis.
Additional Weight Added to the Door
Garage door springs are made and wound to balance the original weight of the door. When additional weight is added, the door can become unbalanced, and the operation won't be smooth or work well. This weight imbalance can also affect your operator's motor, overworking it and possibly impede its function. Check and make sure both your motor and springs can handle the additional weight.
Windows in the Top Section Can Make the Door More Difficult to Balance
When you install a window in your garage door, there is a good chance that your existing garage door system may become unbalanced. These parts require high precision and accuracy to properly function and last. When you install windows, you alter the door and balance which can affect your garage door system if not properly accounted for.
SSC recommends that you contact a garage door specialist to install your garage door windows or double check to make sure your garage door system can handle the additional weight.
Safety Disclaimer: In order to see all procedures completely, there may be safety measures that are not taken by our actors. Be sure to follow any and all proper safety requirements and refer to your manufacturer's installation manual for details. Your health and safety is the #1 concern. Failure to understand/follow the recommendations in the course could result in property damage, personal injury or death. While all efforts are made to provide accurate information and guidance, it is impossible to predict all door circumstances. Accordingly, the user agrees that the user of this video; products and information contained herein are at your own risk. In no event shall Service Spring be liable for any property damage, personal injury/death, or any other loss or damage that may result from your use of the information and products provided on this video. All information contained within this site is provided "as-is" without warranty expressed or implied. User assumes all responsibility/risk for use of information and products purchased. If you have any doubts about your ability to perform the work safely, we recommend you contact another door professional to complete your repair.