The Importance of Google My Business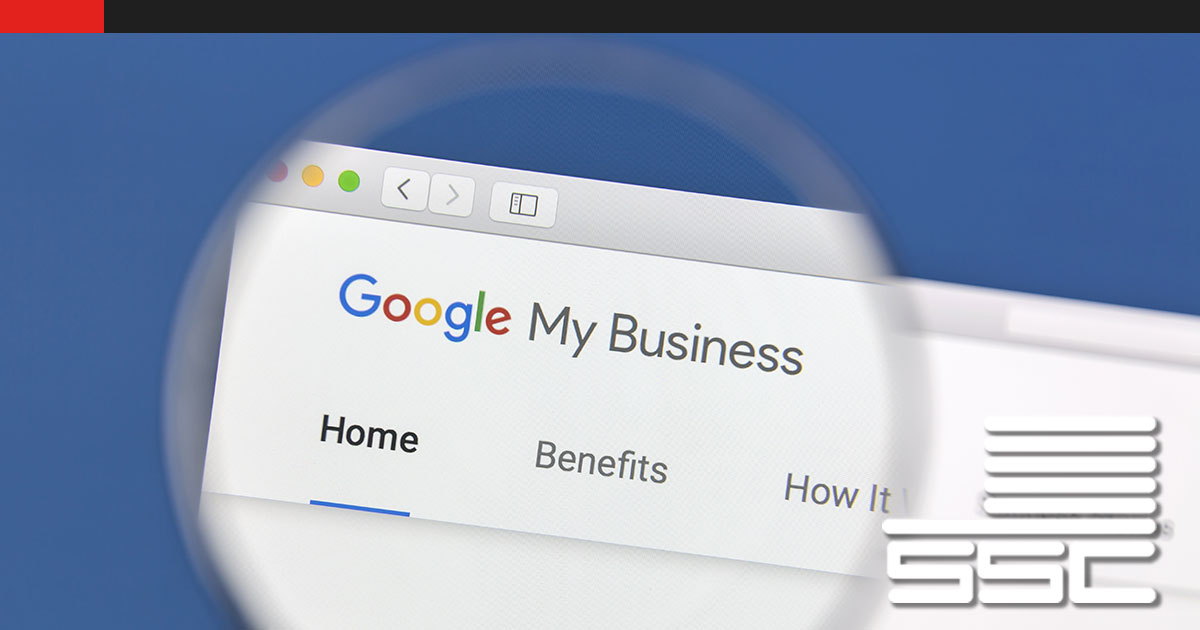 Here at SSC we value our customers and we truly want you to be successful. Many businesses develop their online presence through social media, specifically Facebook. They create their Facebook page, begin promoting it and encourage friends, customers and others to "like" the page. But businesses often overlook a far more beneficial online tool especially for SEO…
One to consider is Google My Business (GMB), a  tool for growing your online presence. In this article we want to share the importance of having a Google My Business Page.
CLAIM YOUR FREE BUSINESS PAGE
The first step is to ensure you claim your GMB page. Simply go to https://www.google.com/business/, sign in with your Google account and search for your business. If it has not already been claimed, you can claim the listing. If it has been, you can request access. There are resources available if someone else falsely claims a business page.
THE BENEFITS OF A GMB
Below are key benefits of setting up a GMB page.
YOUR BUSINESS SHOWS UP IN MAP SEARCHES
When a person searches online, they are likely to search for a certain type of service or need. Google will show results with business that meet that criteria or category. If you have your place of business setup in GMB the potential customer can see your business listed and select it. Claimed business have an increased chance to be one of the red map markers you see on the results map.
Often, a person is interested in the business closest to them. With your GMB page, you could see an increase in nearby customers.
EASILY UPDATE YOUR BUSINESSES INFORMATION (SUCH AS BUSINESS HOURS)
Updating your business hours for your customers is really easy. Simply update your hours and save. If you have special hours or are closed for holidays, a GMB page gives you the ability to customize set hours for all days.
CUSTOMERS CAN LEARN MORE ABOUT YOUR BUSINESS WHEN SEARCHING
When a customer completes a search online and your GMB page meets the criteria, your business could appear in local 3 pack results.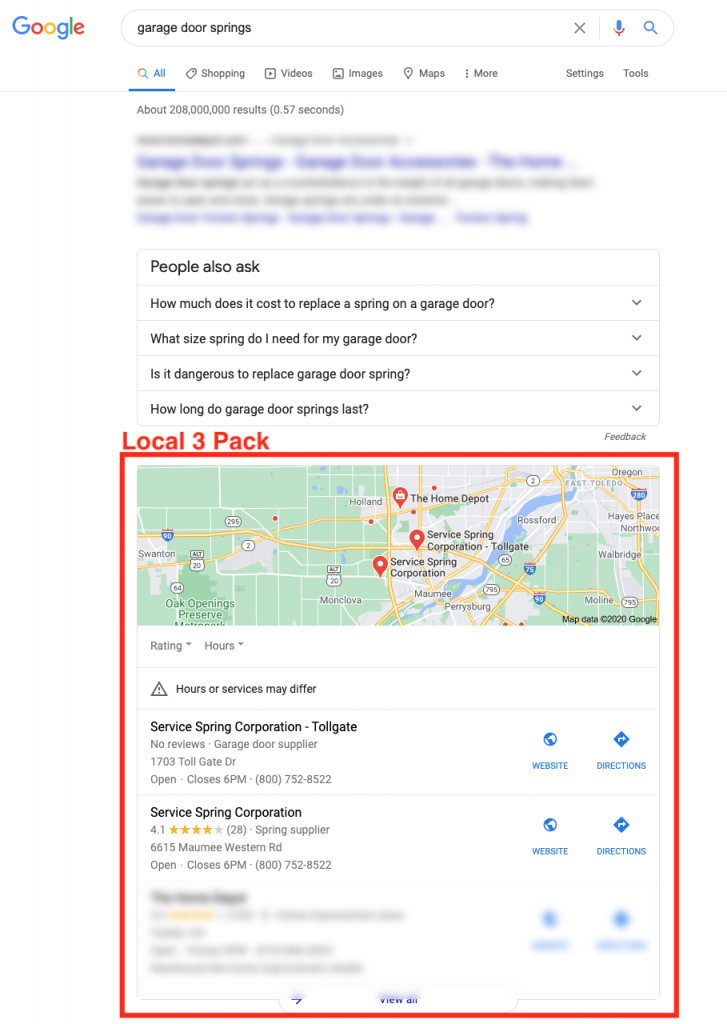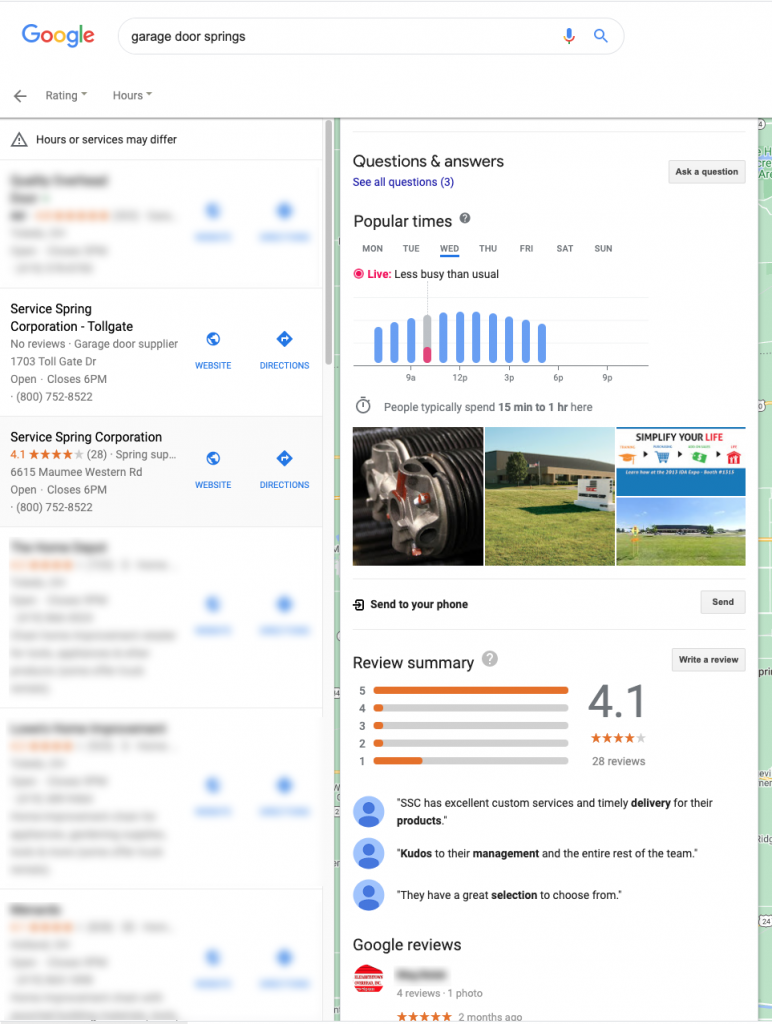 When a person clicks a place of business from a local 3 pack or map search result it will display similar to the above and provide the users additional information. Information can include popular times, question other customers have asked with answers, photos, business post and customer reviews.
FREE GOOGLE ADVERTISING
By having a Google My Business page, you increase your chances of Google featuring your business in search results. GMB is also a faster way to increase your SEO efforts. It yields better results than traditional SEO efforts on your main website.
RANK HIGHER IN SEARCH RESULTS
A GMB page with more likes will rank higher in search results. The key here is to develop a strategy around a couple of things. The first is to encourage your current customer base to search and like your business page. The second is to create content your customers will engage with.
BONUS TIP: Simply keeping your business information up to date and accurate will help Google determine where to place your business in search results.
SHOW CUSTOMER REVIEWS
This is a top priority and could mean the different in a potential customer choosing your business over a competitor. Second, it helps earn trust. If you have an average rating of 4.6 stars and one of your competitors has a 4.2, customers are more likely to choose your business even if your competitor is showing before you in the listing.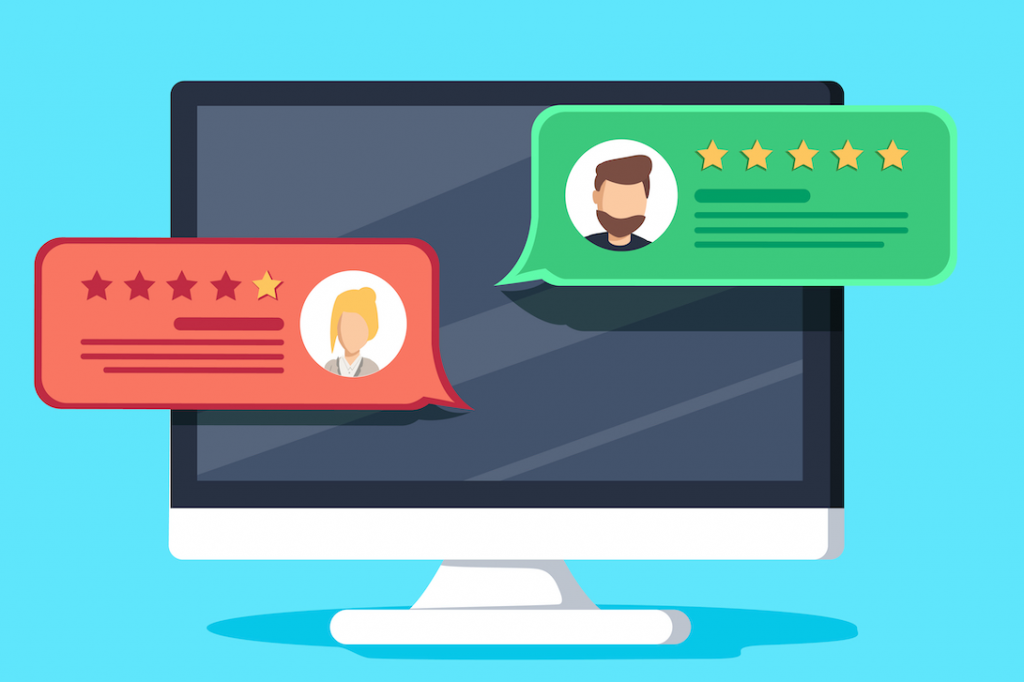 A second metric to consider with reviews is the amount of them. If you have 10 reviews with 3-5 stars, 4-4stars, 1-3 star and 2-1 star reviews, this equals an average rating of 3.6 stars. If you take those same 1-star ratings and double the other reviews to give you a total of 18 total reviews, it increases your average rating to 3.9 stars.  As you can see the quantity of reviews is just as important as getting good reviews.
PRO TIP: Respond to all your customer reviews in a timely and professional manner. How you respond online is a reflection of your customer service.
BONUS BENEFITS
Increased engagement
Simply posting updates to your GMB and responding to customer reviews will increase your engagement and increase your SEO. The increased engagement leads to better rapport with your customers.  
Stand out from competition
One obvious benefit is your business will stand out over any competitors who do not have a GMB page setup. Over 50% of local retailers and businesses have not claimed their free GMB page.
Increased traffic and sales
With a GMB page you will see increased traffic to your website leading to an increase in sales.  You can also run promotions on your GMB page to help with sales.
FUN FACT: Google My Business accounts for over 14% of the search signal for Google Search results. This means you could see up to a 14% increase in potential new business.