What Analytical Data to focus on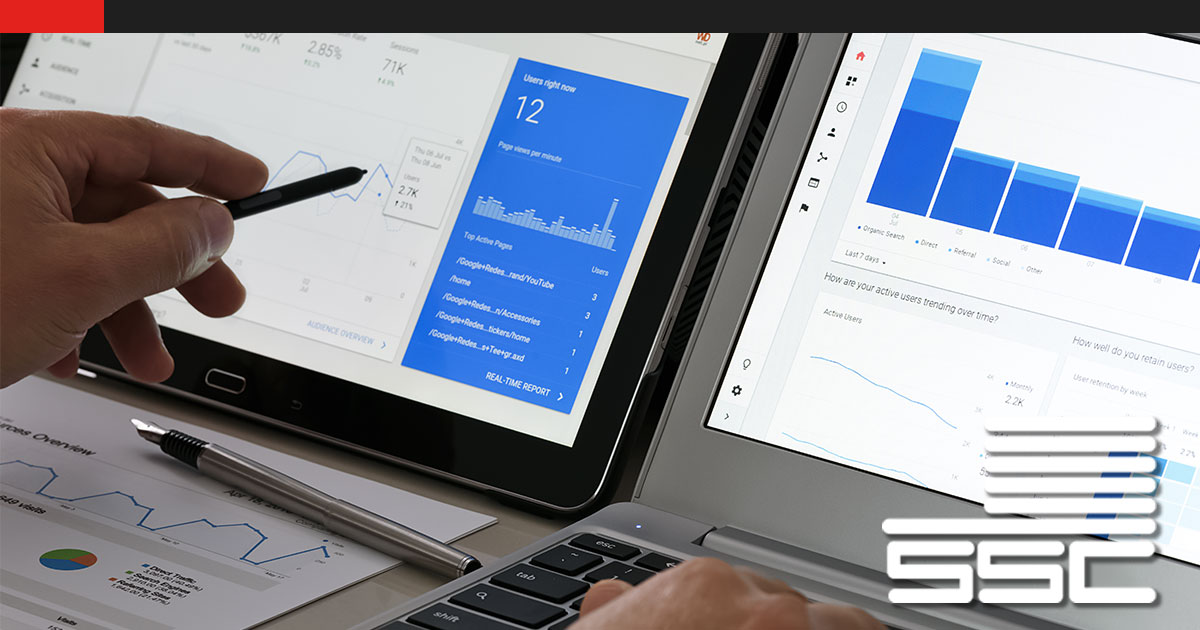 Analytical data can be overwhelming. Our goal in this guide is to help provide you with some insights into what key analytic metrics to focus on. This guide assumes you have Google Analytics setup and running on your site. If you do not, here is a good resource from Hootsuite to help walk you through setting it up.
WEBSITE TRAFFIC
The number one piece of data you should monitor is your website traffic. This may seem like common sense, but there is a lot of data on just this point.
We will focus the two data points: users and sessions.
The goal is to see your traffic increase. What that increase will look like depends on your type of business (garage door repair, installation, sales, etc.), content on your site, SEO efforts, marketing budget (paid advertising) and age of business.
Users – Users are unique visitors to your site. They are only counted once over a period of time (30 days).
Sessions – Sessions count for each time a user visits your site. For example, if one user visits your site 10 different times a week, that would count for 10 sessions.
ENGAGEMENT
Engagement focuses on 2 points of data. Session duration (time spent on site) and pages per visit.
If you have a blog post that takes approximately 5 minutes to read and the data shows an average of 45 seconds was spent on that page, odds are it is not a very engaging article and people lost interest after a short time. Review the article and see where you can improve.
The number of pages a user visits help you to understand how and what a user is doing on your site. For example: if a user is directed to a landing page on your site and they visit other pages from links on that page, you would be able to look at that data and know it was an effective landing page.
RETURNING VS NEW VISITORS
Data around your returning and new visitors is valuable information to help you understand if your content is strong enough to create return visits and if your marketing efforts are generating new users.
Generally, you want to see your returning visitor numbers increase and more than new visitors.  If you have more new visitors than returning, this means your site has a lot of one-time visitors coming for a specific reason.
If you notice your new visitors are higher, look at your landing pages and/or other pages with increased traffic, along with your exit rates, to locate the source of those one-time visitors.  Look for ways to engage with visitors to highlight other content and resources for them.
ACQUISITION
Acquisition data is key in letting you know what marketing tactics are bringing the most visitors to your website. Data can come from multiple sources, listed below.
Direct – Traffic that has come directly to your website via website address.
Organic – Traffic that comes to your site from search engines (Google, Yahoo, others).
Referral – Traffic that is direct to your website from other websites
Paid – Traffic that comes from paid advertisements you might be conducting from Google Ads
Social – Traffic that comes from social media (Facebook, YouTube, Twitter, etc.)
CLICKS FROM SOCIAL MEDIA
If you notice that you have a significant influx of users coming from one of your social media sites it is good to look at and know what post(s) are driving that traffic. Pay attention to what that post was about and how you presented it and continue to duplicate that process and setup.
SOCIAL MEDIA TIP: The number of social "likes" that your social media platforms have does not equal more traffic to your site. Data shows the opposite happens.  As you gain more likes, your organic reach on social media goes down.
BONUS: CONVERSIONS
We cover conversions as a bonus since many businesses may not be in a position to track conversions on their site. One may draw the conclusion that conversion relates to ads you run to drive traffic to your website. While this is a true conversion, the data can be used for so much more.
The primary goal of conversions is to track and know if the ads you are running in Google or other advertising sources are working to convert your audience to your desired outcome. In most cases a paid search ad leads users to a landing page that targets them to take some sort of action or outcome. This outcome could be to purchase a product, service or to download a free resource. Your conversion rate helps determine if the ad and landing page you have created, is working. If you have 5 conversions from just one ad, the odds are that both the ad and landing page are working. Alternately if you have no conversions, you will want to look at modifying your ad and/or landing page.
PRO TIP: To determine if the ad or landing page (or both) is the issue, look at the Click Through Rate (CTR) for that ad. If you have multiple clicks but no actions, that ad is probably not the problem, but most likely, your landing page presentation is.
Another useful tip for conversions is to track "goal conversion" on your website. Goals measured are downloading a resource, submitting a contact form, making a phone call, or spending a certain amount of time on the site.
We hope that you found this guide helpful and a benefit to your business.