Amazon Key – Participating Dealer FAQs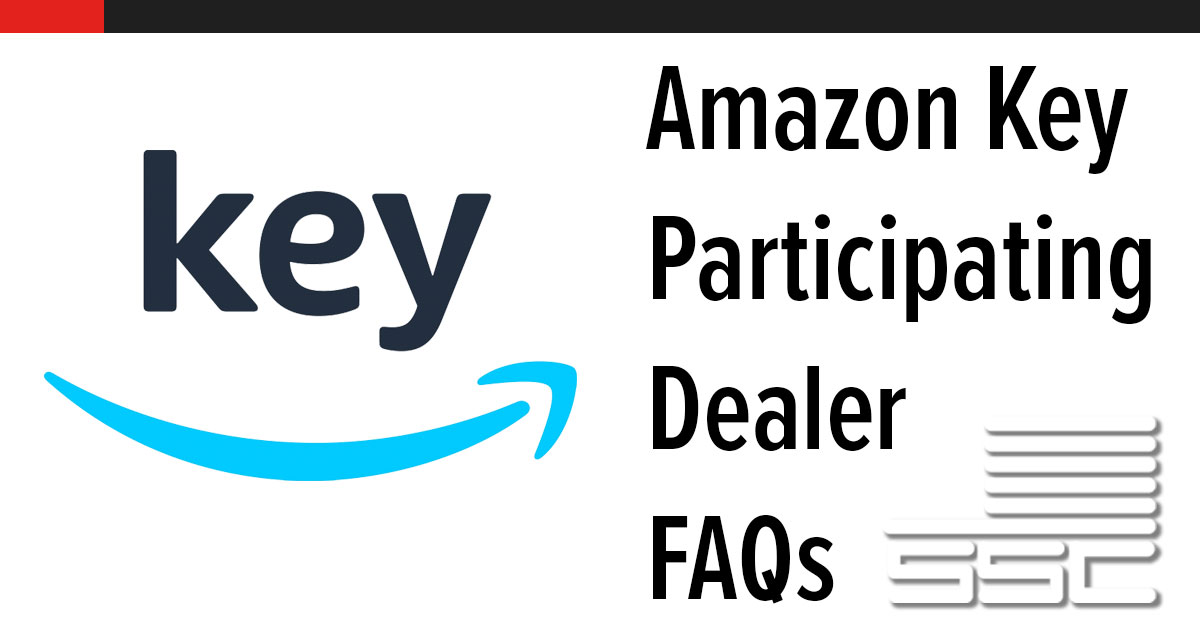 WHAT TOOLS ARE AVAILABLE TO HELP ME ACHIEVE PROGRAM SUCCESS?
LiftMaster and SSC have several tools to help you succeed in the program. These tools are all available on the LiftMaster Partner Portal (rewards.liftmaster.com) and printed copies are included in the Welcome Kit you will receive upon joining the program.
Program Guide: for Dealer/Owner to learn about the program; how it works, the benefits of signing up, the steps to connect and how to introduce the program to homeowners. It also includes information about how to submit serial numbers, how credits are issued and how to track results.
Technician Guide: for techs and installers to use as a guide to connect homeowners/end users. It includes tips on how to talk about Key by Amazon and directions for submitting serial numbers.
Customer Connection Handout: for techs and installers to give to every customer during a service visit. The handout informs customers of myQ and Key benefits, gets them ready to connect and offers an option for contactless setup.
Email Template / Scheduler Script: to be used in customer communications (pre-visit email or call) before the service visit. It helps the homeowner prepare to connect during the appointment so the tech can spend less time on the job.
WHEN AND HOW WILL I RECEIVE THE CREDIT FOR MY CONNECTIONS?
Within 48 hours of submitting the serial number, you will receive an SSC credit. Credit for valid claims will be processed through Liftmaster and applied to your SSC account within one week.
WHAT PRODUCTS CAN CONNECT?
You can also connect LiftMaster garage door openers with Wi-Fi that are already installed, and garage door openers from other brands that have safety sensors (using a Smart Garage Hub connected to Wi-Fi). Many customers have garage door openers that were installed in the last several years with built- in Wi-Fi connectivity. You can still get the Key connection credit by helping those customers connect.
WHAT IF THE CUSTOMER ALREADY HAS MYQ?
You can still earn a credit even if the customer is already using myQ. The tech just needs to walk through the 'link to Key' step with the customer.